Hello Crafty Friends!
How is your weekend thus far? I hope it has been good one. The weekend here has been great. Actually, I have been looking forward to this weekend for a few weeks now. This is one of my favorite weekends of the year because yesterday my hubby and I picked out our Christmas tree and today is the annual Open House at BideAwhile- a local shelter for homeless animals. It is an amazing shelter with the best employees and volunteers. It truly is a special place. What makes this year even better is the memory of last year's open house. Our family had lost our sweet kitty Sam earlier in 2014- it broke my heart as he was with me for over 17 years. When he was gone, I told my husband I didn't want a new cat in the home for a long time. It just hurt too much. So, we went to the open house last year with no intentions of finding another family member...but one found us and his name was Nico. He melted our hearts at first glance: he looked into our eyes and reached his paw out through his kennel trying to touch us. It was if he was saying "I would like to be in your family" and we wanted him to be in our family, too. He was a perfect fit and I cannot say how wonderful our home is with him in it. Here is a picture of Nico the first day he was in our home.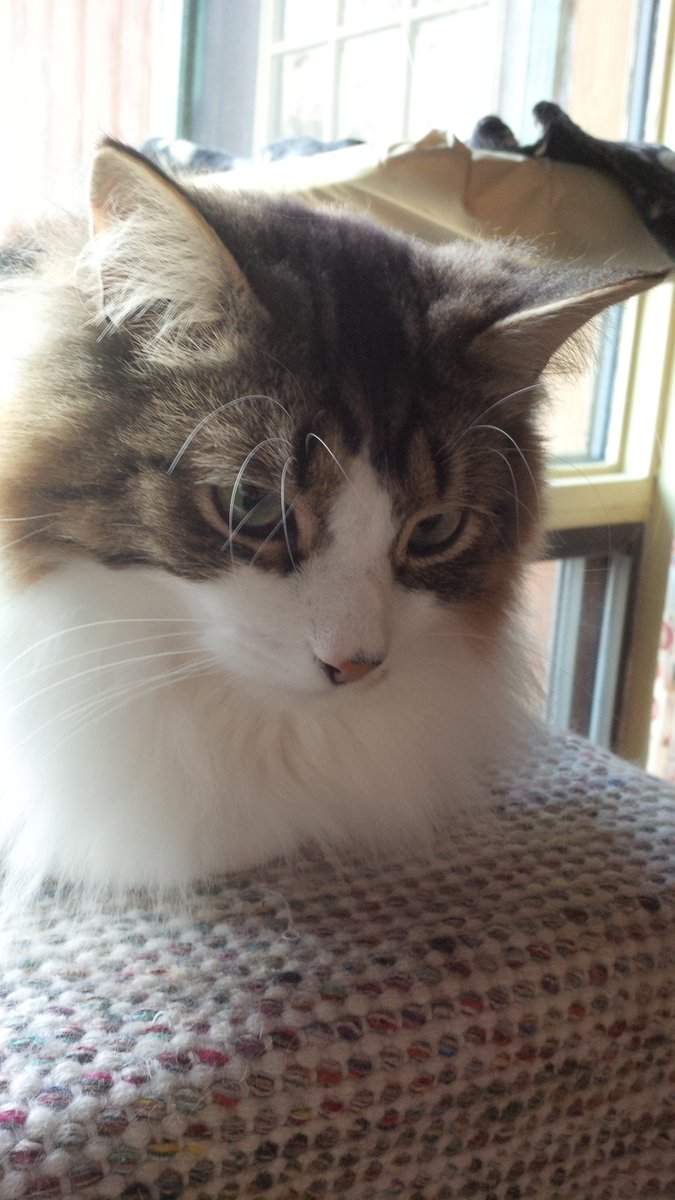 I could talk about my furry family for a long time but that is not why you stopped by...hmm...how about we talk about crafting? :) Another Christmas card is completed and this one is Graphic 45 based. It used papers from the Time to Flourish and Twas the Night Before Christmas collections. The poinsettia and bird were fussy cut from the Time to Flourish papers and adhered using foam tape. Of course Stickles was applied at will!
The crinkle ribbon was tied with ivory twine. The beautiful Spellbinders die, Labels 40 Decorative Accents, was used with green card stock and pearls applied.
Distress inks were applied along all edges for a vintage touch.
Don't you just love Graphic 45 papers? Beautiful papers!
Thanks for stopping by and reading my blog post. :)
Have a happy, crafty weekend!
Big Hugs,
Kathy Jo